We have a long tradition in Liverpool of creative organisations working in partnership with local communities to enhance opportunities for children, young people and their families to get involved in arts and other projects. We also have other organisations that can help with food and nutritional projects.
If you would like to enhance and enrich your HAF programme, here are some local organisations that we have partnered with to support the HAF programme. You should contact partners directly to arrange sessions, visits etc. and they will then let us know who has booked in and for how many sessions etc. and we will provide the resources they need directly to them to cover costs.
Obviously availability will depend on our partners capacity, so please bear this in mind.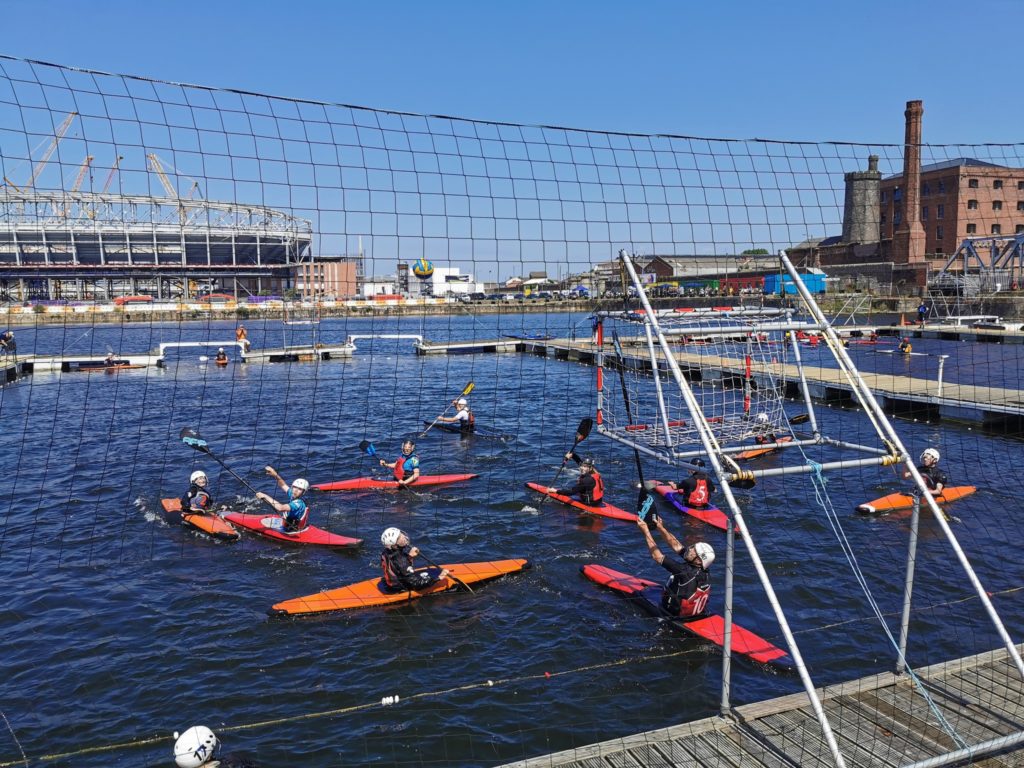 Friends of Allonby Canoe Club Liverpool
Friends of Allonby is a dynamic and challenging city wide family and junior focussed community based kayaking and canoeing club. It's main centre of activities being located at the Collingwood Dock. Collingwood Dock is next door to the new Everton Stadium build on Regent Road and within the historic Liverpool Waters Development, Collingwood Dock, Regent Road, Liverpool, L3 0AH.

We are offering introductory 'taster' sessions to minimum age year 8-9 students the opportunity to come along and as a taster join in an introductory session. There are changing rooms, toilets, kitchen and an enclosed seated area within the arrangements.

Kayaking and canoeing is a dynamic, character building and sometimes challenging sport. Whilst the club covers all aspects of canoeing both recreational and competition. The club's specialism revolves around the discipline of the team game of Canoe Polo. With goals being suspended at each end on a purposely set out pitch Canoe polo is very much like playing basketball in a kayak on water. We are looking to kick start the next generation of club teams as part of the promotion.

The individual cost to participate will be £10.00 per person, per session. Sessions will need to be booked and paid for a week in advance. Participants will need to complete a consent form prior to being allowed to participate. Further detail to follow at enquiry and on booking confirmation.

www.friendsofallonby.org.uk 07570 526 947 Mike Moffitt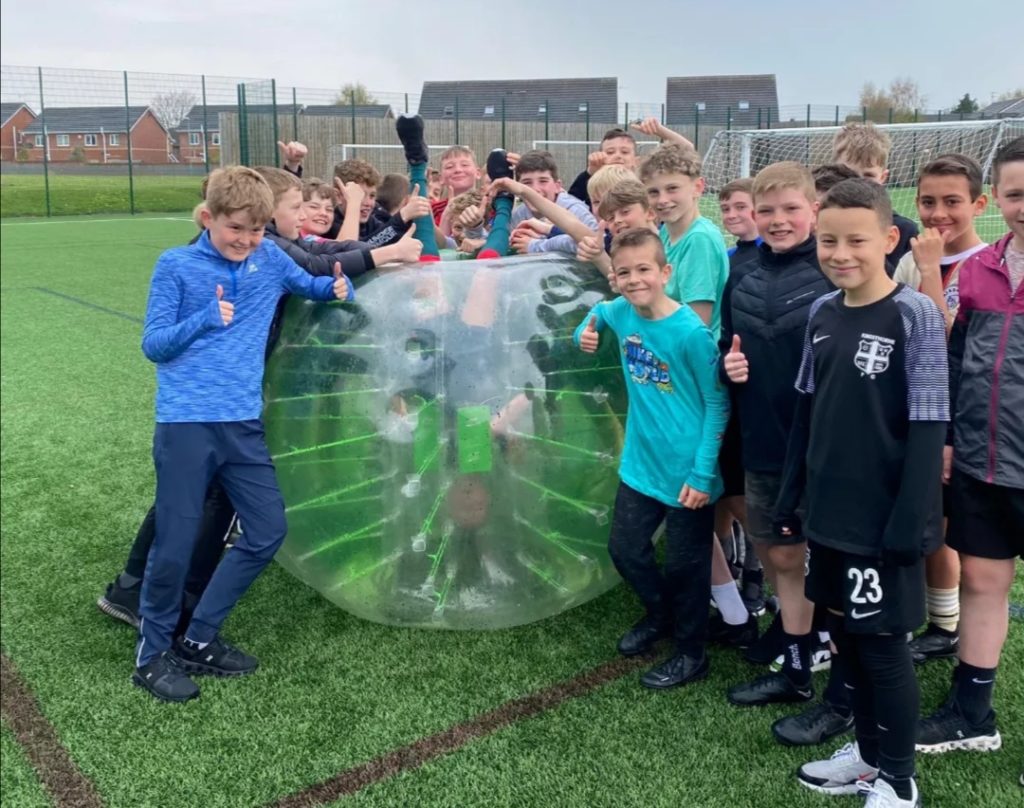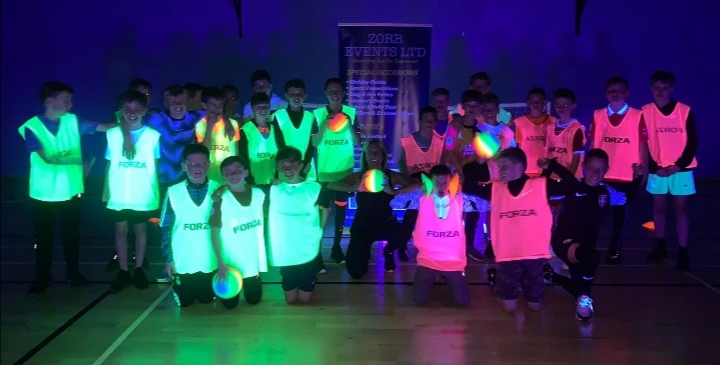 Zorb Events Ltd

Bubble Football (Zorb Football), Tag Archery, Dodgeball, Sports Day Events, UV Disco Dodgeball, Football Darts, Golf Darts.
All our activities are done with music in a fun and engaging environment. Our staff are DBS checked and are trained in safeguarding and first aid training. All our activities are provided in a safe environment and risk assessments are carried out.

Contact: Shaun Harper Tel: 07943735030
Site: https://zorbeventsltd.co.uk Email: zorbeventsltd@gmail.com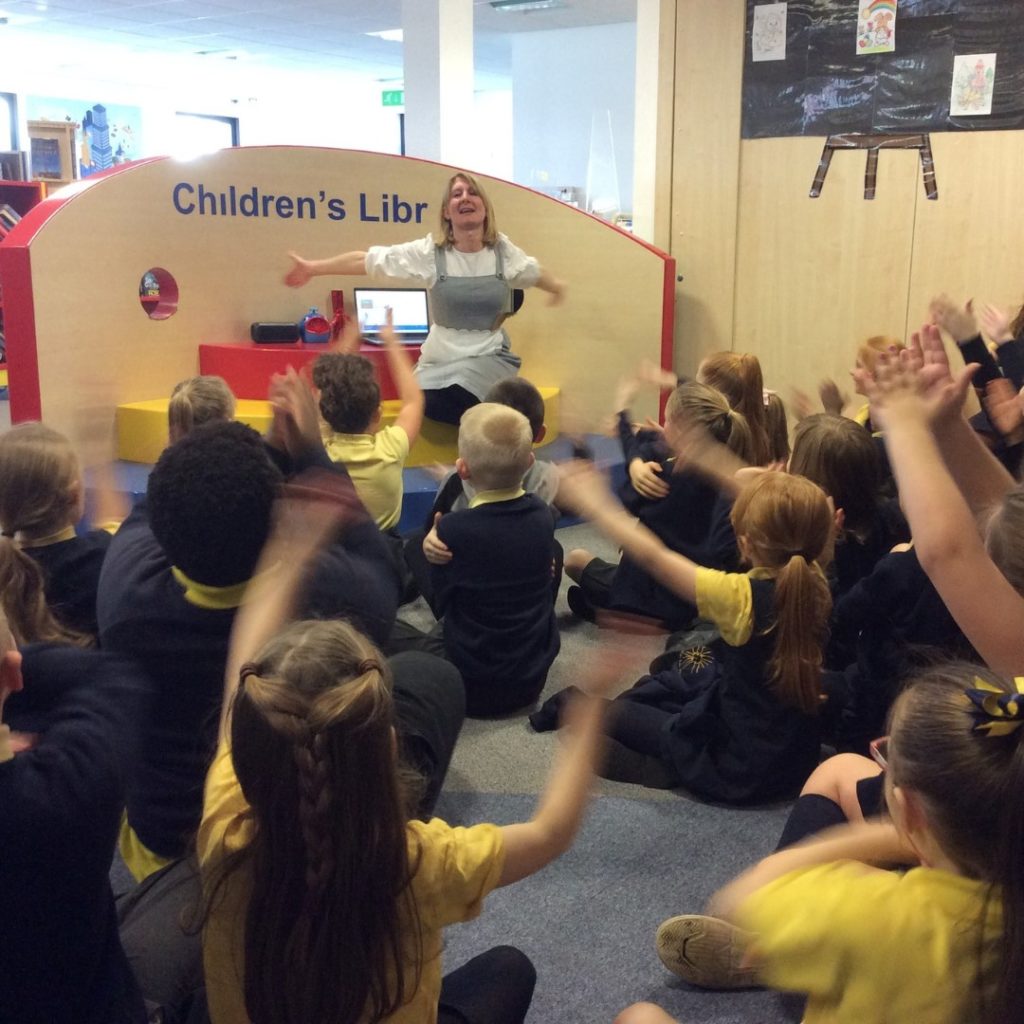 Debutots

Debutots is part of a nationwide network of skilled early years drama practitioners who run interactive storytelling and dramatic play sessions for children aged 6 months to 10 years. Combining interactive storytelling of original stories, immersive guided dramatic and imaginative play, physical activities and games, music and dance, puppets and craft, each session brings a new story and adventure alive, where the only limit is the children's imagination. Age appropriate drama techniques, repetition of language, sounds and movements and consistent opportunities for self-expression, idea sharing and story building help develop speech, language and literacy skills as well as nurturing creativity and growing confidence in a safe and fun environment.

Each session lasts for approximately one hour, which include 40 minutes of active drama and storytelling activities followed by a craft linked to the session's story. Sessions can be delivered to up to 30 children at one time, although are most effective for groups that include a range of ages for up to 20 children. All activities are tailored so they are suitable for all ages and needs within a session and there are hundreds of different stories to choose from so sessions can be delivered to fit particular topics, special occasions or events that are relevant to different settings. Each session is carefully mapped to the National Curriculum and is accompanied by our Creative Planning Pack, which outlines the key themes, effective practices and curricular links to slot seamlessly into your own planning records. We can also provide parent communication material with suggested questions and activities linked to the session to engage parents and extend the fun at home.

The cost of delivering a one hour session plus accompanying material is £75.
T: 0151 329 2820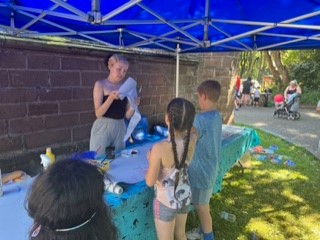 Dramatic Recovery
Dramatic Recovery is a mental health arts organisation that uses the power of the arts to explore and tackle mental health issues and emotions. We promote and create positive mental health and well-being through the medium of drama and the arts.
We are a unique mental health service as our methodology entails a creative edge like no other. We offer drama and writing workshops, theatre arts and crafts, creative classes socially prescribed by General Practises, verbatim theatre performances and events that have all been developed to boost well-being and address and break the taboo.
We would love to hear from you – if you are interested in booking a session with us as part of the HAF programme please get in touch:

www.dramaticrecovery.co.uk

anna@dramaticrecovery.co.uk Contact: Anna 07539236008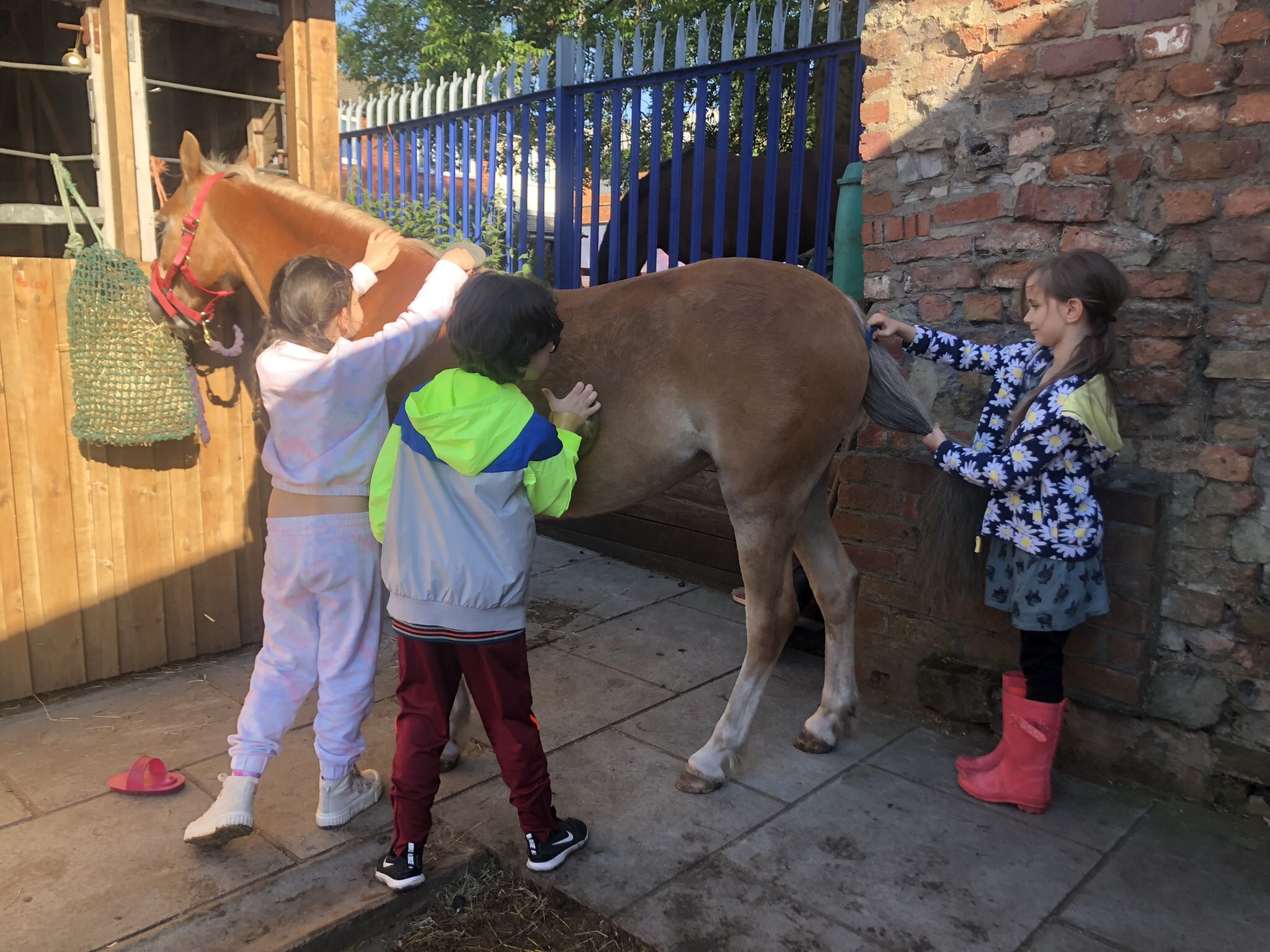 Park Palace Ponies
Park Palace Ponies is an inner city starter riding school opened in April 2017 in the Dingle, Toxteth. Park Palace Ponies aims to inspire a new generation of horse riders and to make horse riding more accessible to those in inner city areas. At Park Palace Ponies we offer riding lessons for children aged 7- 10 who have never ridden before. We are ABRS approved and Liverpool City Council registered.

www.parkpalaceponies.com

Contact: 0151 708 0624




The Windows Project
The Windows Project has been making writing fun with word games for children on Merseyside play schemes since 1976. Our brightly coloured board-games and fairground-style sideshows may involve throwing a ball, rolling dice, moving counters. There will be old favourites like The Amazing Push Poem Machine and introducing a brand-new game for the environment Green Earth Soup. Working one-to-one, our experienced writing tutors will help children to write their own poems and stories and add their own artwork which you can display around your centre or post on social media.

www.windowsproject.co.uk

windowsproject@btinternet.com Contact: Dave Ward 0771 064 4325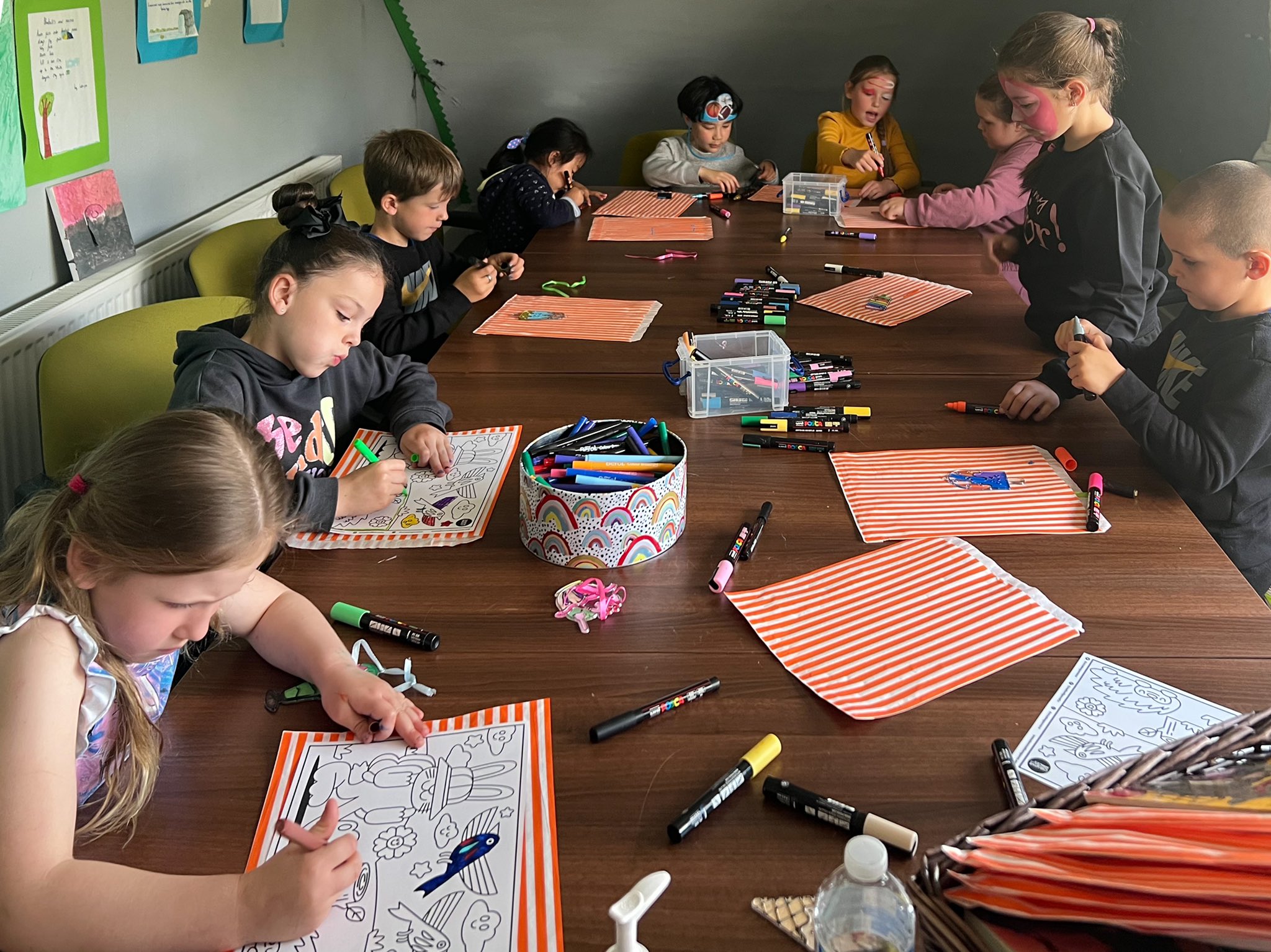 Creative Spaces Co.
Creative Spaces Co. uses the arts to build stronger communities, improve people's health, support lifelong learning and create more active citizens. Launching in January 2019, we've hosted a series of interactive reading events, drama and creative writing workshops, forest schools and Good Times celebrations; inviting hundreds of people to reimagine their local spaces for arts and culture. Creative Spaces Co. sees the potential in every space for creative happenings. From book clubs to creative play we work with fellow community organisations to bring great things to spaces across Liverpool City Region. We're always looking for new work, spaces and partners.
If you would like to collaborate on your HAF programme please email us, we would love to hear from you.

wemakecreativespaces.org

hello@wemakecreativespaces.org Contact: Rachel O'Byrne 0151 374 0405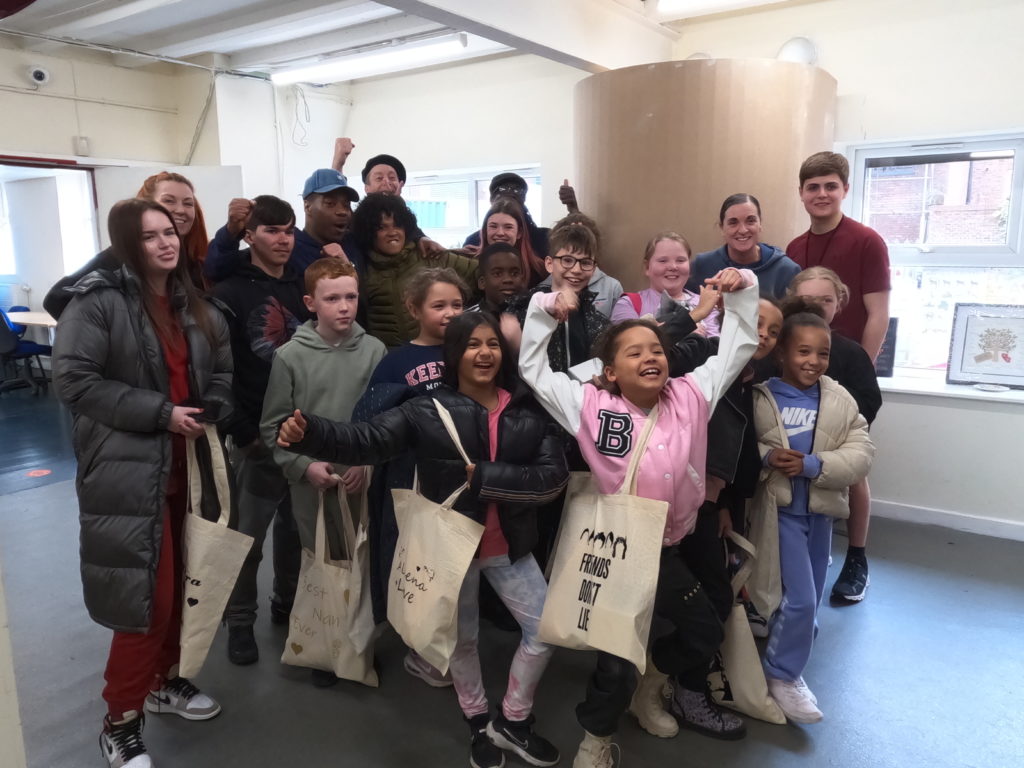 MPAC (Merseyside Play Action Council)
MPAC has 3 training rooms fully equipped to deliver music production and performance workshops. We also have a large arts and crafts space used to deliver workshops and sessions covering Gelli Printing, Grid Art, Soap Making and Die Cutting. We will invite HAF groups to attend our workshops which are aimed at ages 13+. We run both morning and afternoon sessions using skilled artists.

Mpac Liverpool – YouTube
Please call Ian at MPAC on 0151 708 0468 or email info@merseyplay.com for more information.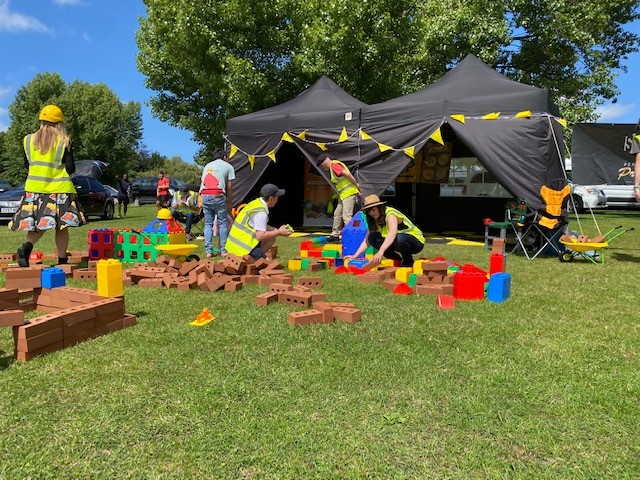 Split Perspectivz CIC
We have been in operation since 2020. I am a children's book author and songwriter who has worked with children for about 10 years, and have two of my own, one with Asperger's. My colleague, Jude Lennon is a former teacher and a champion of reading. We have delivered 100's of workshops in many settings on a range of topics, and over 25 thousand book boxes to Merseyside children on Free school meals, and areas without funding. Jude and I are on the Liverpool Literacy core planning group.

We provide workshops to inspire interaction, confidence, team work, achievement, problem solving, empowerment through creativity and storytelling, using giant den building activities, art and props. Resource packs and boxes containing papercrafts, certificates, activities, reading materials, stickers and stationery, access to online features,

Please contact Natalie Reeves Billing on 07785629995 or email jude@littlelambpublishing.co.uk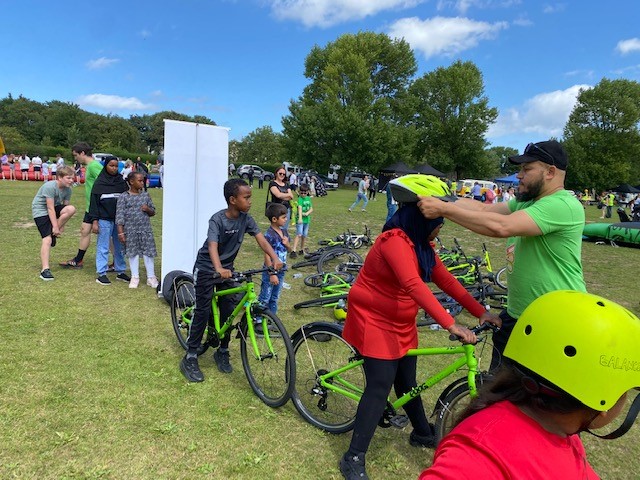 Cycle of Life
Bikeability – Would you like to book Cycle of Life to deliver a cycle training day as part of your holiday programme? Please contact us on admin@col8.org or bookings@col8.org 01512453910 or 07305783899 to enquire and/or book dates for delivery to your group. We are also keen to train your staff to deliver these programmes in the future and would be happy to discuss this further.




Mr Silky Skills
Hi my name is Richard Braithwaite aka Mr Silky Skills, I am a professional Football Freestyler from Liverpool, with the most unique style in the world.
I've got over 30 years Youth Engagement experience and workshop delivery, I've been booked to entertain every type of audience and I can offer youth clubs something new, exciting and engaging for school holidays and throughout the year.
I have performed at Anfield, Goodison, Man City and Man Utd to name a few stadiums and have also featured on TV for BBC, BBC3, ITV and Sky Sports. It would be a pleasure to attend your centre and engage your young people and staff.

My workshops are 2 hours long
I can deliver to 10 young people per workshop
I can teach the basics in Freestyle football – kick ups, knee ups, heading and also a number of my own unique skills
As part of my workshops, the young people will take part in a 'most kick ups' competition as well as relay games and ending with a five-a-side football match as everyone enjoys a game at the end of the session

mrsilkyskills@yahoo.co.uk Contact: 07907396027








Squash Liverpool
SQUASH can provide a vibrant and creative learning experience at our Squash HQ and from our community food garden.

We can provide training for staff/volunteer teams (of up to 15 people) – 2 hour session:
Our sessions will provide the inspiration, knowledge, tools, resources and confidence to develop successful healthy-living practice within participants own venues/projects. Together, we will explore and try out successful hands-on methods for engaging your young people in creative, green, health and well-being.

Including:
– simple ideas to encourage people to incorporate healthy foods in to their diets
– trying and testing easy recipes – great tasting value for money dishes
– tips on how to run really engaging, inclusive workshops/sessions
– practical and inventive ways to engage people with their local natural environment simple container growing for any space using recycled materials healthy

We can provide training for visiting groups of young people (up to 15 people) – 2 hour session:
Squash can host groups of up to 15 young people at our community garden venue for a half day session of hands on practical activities with a food and well-being focus.

Themes for session content include:
– Outdoor cooking / Cooking on a fire
– Food sowing, growing, harvesting
– Pizza making in outdoor oven
– Cooking with the sun using our solar oven

www.squashliverpool.co.uk

becky@squashliverpool.co.uk Contact: Becky Vipond 0151 7077897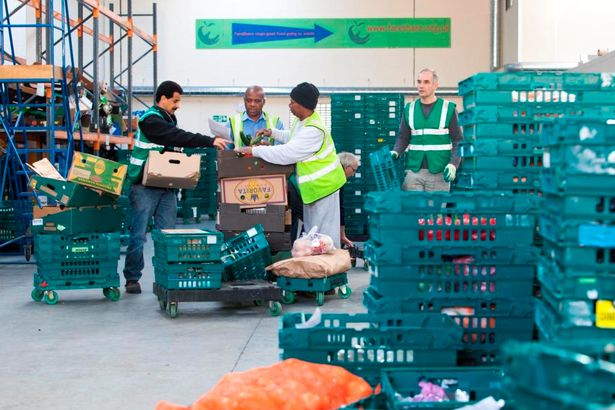 FareShare Merseyside & North Wales
FareShare Merseyside & North Wales (FSM) are pleased to have the opportunity to offer the following services to the HAF providers situated within Liverpool:

Community Food Membership
Holiday Provision Membership per play scheme, 13 weeks per year collection or delivery of 80kg chilled, frozen and or ambient food. This food will be used to deliver meals and snack to the children and their families attending the play scheme.

Community Pantry
A Community Pantry (or equivalent) is a food scheme that exists to provide a sustainable and affordable source of food to members of the community. Also sometimes known as a 'Social Supermarket' or 'Larder', a Pantry typically redistributes food that is surplus to individuals through a membership scheme, which provides a certain amount of food items each visit for a set weekly or monthly fee.
Typically, weekly fees range from £2.50 – £5, which gives members access to different categories of food up to an approximate value of £15 – £25 per week. Pantries are distinct from discount supermarkets or foodbanks as they offer members other support services, such as employment or financial advice, and aim to make a wider social impact, for example improving health and well-being and/or reducing social isolation. FareShare Merseyside & North Wales (FSM) are in negotiations with the CAB, creating a partnership approach. FSM will support the setup of a pantry, supply weekly food deliveries consisting of 80 kg frozen, ambient and or chilled food for 13 weeks of the year. The CAB will provide support services to the pantry's members for example, debt advice. Having a CAB representative on site on the day the pantry is available to the community.


fareshare.org.uk

Ann.dobie@fareshare.org.uk Contact: Ann Dobie 0795 679 9400 / 0151 486 1139





Other Opportunities